Our climbing and outdoor programs have been arranged since 2000. These programs are getting to be more and more popular in the circle of clients. We have much more programs and adventures as it was in the previous year, so I ask everyone to make reservation in time because of the growing interest.


I have more than twenty years of experience in mountaineering. I have been on mountains in Europe, Africa and Asia several times. In the last seven years I have been dealing with mountain guiding. My aim is to give my personal experience to every client. I would like to change the clients' approach and lifestyle in order that they could adopt the need of loving nature and healthy living.
Our organized mountaineering programs are not so difficult, only:
UIAA I; II; or IFAS F; PD+
, because achieving higher level, needs the clients to have more knowledge and experience. Those, who have this knowledge and experience can climb mountains independently.
First of all, we recommend our programs to anyone who is beginner and inquisitive without any experiences in this kind of outdoor activities.
I am willing to give more information to anyone by phone or mail.
Somkuti Nándor
mountainguide
MOUNTAINEERING, TREKKING, ADVENTURE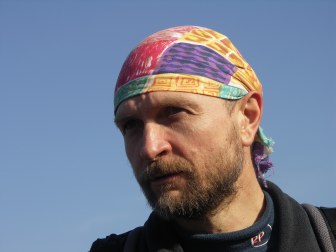 All Rights Reserved. Phone:00-36-30-9327850, E-mail: somkutinandor@t-online.hu